Exciting Changes are Coming to GCFCU
Card management and spend tracking functionality is now available from a single app – the same app you use for mobile banking
We have upgraded the GCFCU mobile app to include the functionality of the previous CardValet® app. Therefore, beginning June 28, 2022, you will need to update your GCFCU mobile app (if your phone does not update automatically). Then you will no longer need to access the CardValet® app and should delete it from your mobile device.
IMPORTANT!
After your GCFCU mobile app has been updated, be sure to log in to the app and tap "My Cards". For users with Notifications previously enabled in the CardValet® app, tapping "My Cards" will ensure these features are activated within the new experience.
Also after your GCFCU mobile app has been updated, if you added a second card in CardValet®, that card may need to be re-added so you can see it; however, the controls will still be in effect. If you customized alerts, please review those settings.
Is There Anything I Should Do Today?
If you haven't already, download our mobile banking app today. Set up an account and login to become familiar with the app.
Turn on automatic app updates on your phone so you get the new features as soon as they are rolled out.
Enable push notifications in our mobile banking app so you know what to expect and when.
See a quick overview of the upgrade here: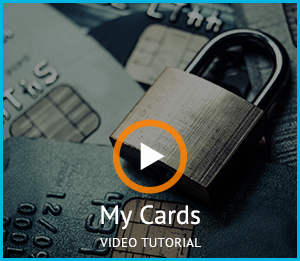 Building Renovation - Temporary Branch Lobby Closure Details
As of Monday, January 24th, the West Palm Beach branch will be closed to walk-in traffic until further notice. The drive-thru will continue to operate at full capacity, and we will be seeing members on a limited basis in the building by appointment only. A dedicated phone number will be prominently displayed onsite, for those needing to set up an appointment to meet with a Gold Coast team member. Renovations to the branch area of the main office will increase in the coming weeks to help expedite the overall completion of the project. For the safety of our members and staff, management determined it was best to limit access to the building during this timeframe out of an abundance of caution. In addition, with the recent increase in Covid cases, closing this branch will help reduce the risk of exposure to both members and employees at this branch due to its high volume of walk-in traffic.
In addition to the other branch locations, Gold Coast Federal Credit Union has a variety of service channels. These include our ATM network, mobile and online banking, and our Member Connection team which can be reached at 561-965-1000 during normal business hours. We appreciate your patience and understanding as we work through the operational changes at this branch.
Building Renovation - ATM & Night Depository
Branch
Exciting changes are beginning to happen at the Main Office / West Palm Beach branch! The entire building is going through extensive exterior and interior renovations which will enhance your member experience. If you have been to the branch recently, you may have seen more activity around the building as the construction crew has been working on the preliminary stages of the project. Starting next week, you will see more dramatic changes to the exterior, with changes to the branch/lobby occurring in later phases. This is a major renovation which will continue over the course of the rest of the year and into 2022.
ATM and Night Depository
The exterior renovation includes new entrances and changing the location of the ATM and Night Depository. While the construction of the exterior is in process, the ATM and Night Depository will not be available at the branch. If you need access to an ATM during this timeframe, here are the closest options:
For after-hours withdrawals, please visit the Publix at 1700 South Congress in the Greenwood Shopping Center. As a reminder, you can access your Gold Coast FCU funds surcharge free at Publix locations with Presto! ATMs.
For after-hours deposits, you can utilize the ATM at our Royal Palm Beach location at 10469 Southern Boulevard:

Steve Bush

President / CEO